Following the success of Fifty Shades Of Grey, publishers eye authors who self-publish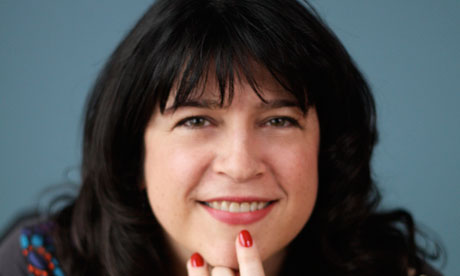 Mainstream publishing houses are colonising fresh territory in the next stage of an ebook revolution that is changing not only how we read, but what we read, for ever.
Following the success of
Fifty Shades of Grey
, which started out as an ebook series posted on a fan site by author EL James and has become the world's fastest-selling book, publishers are starting to move in on the profits generated by the thriving online platforms that serve unpublished writers.
Last week Pearson, the owner of Penguin Books, bought one of the largest grassroots publishers, Author Solutions, based in Indiana, in the US, for £74m. The idea is that Pearson will no longer have to rely on spotting ebook hits early; instead, they will own a new author's work from the first moment it appears on screen. This acquisition comes in the wake of Pearson's launch last year of Book Country, a website on which
fiction
authors could publish their work.
Last Thursday Glaswegian author Denise Mina said she believed the power of the ebook would soon alter the way authors set about writing fiction. Speaking as she received the Crime Novel of the Year award for
The End of the Wasp Season
at a ceremony in Harrogate, Yorkshire, she said: "Nobody knows what sells. More so now because the market's changing so fundamentally because of Kindle and electronic publishing. With literary production, it's going to change the sorts of stories that we hear, which is amazing."
She added that she expected publishing norms – such as the average book length of 350 pages – to be further broken down. While Charles Dickens shaped his stories to appear as serialised instalments, so ebook authors will be increasingly free to play with form and length at will.
"Why is that a story? Why isn't a story 18 pages or 150 pages, which isn't a novella and it isn't a novel? But it can be now, on electronic media," she said.
The writer also predicted that many of the "bottlenecks" that prevent some writers being published will disappear. "The class divide is going to change. A lot more working-class people are going to get published," she said.
Keith Weiss, chief executive of the newly-acquired Author Solutions, is adamant that the online platforms for new writers are not the same as the stigmatised self-publishing referred to as "vanity publishing". His company, which started in 2007, has marketed and distributed 190,000 titles for 150,000 authors and has grown at a rate of 12% in the past three years.
Further proof of the onward march of
ebooks
comes from BookStats, which has collected data from 2,000 publishers across America, including fiction titles, as well as higher education, professional and academic publishing products. It found ebook revenues for US publishers doubled to more than $2bn in 2011.
Read the full story