Regional publishers enjoy success as they take on big firms in final six titles in line for major literary prize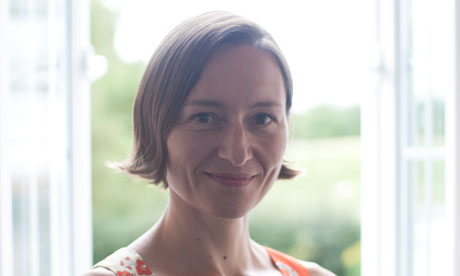 It's a widely held view: printed books are doomed and ebooks and self-
publishing
are the only way forward. But this year's
shortlist for the Man Booker prize
has revealed how a number of small regional presses are enjoying some notable success.
Three of the six books on the shortlist were published by regional independents: Tan Twan Eng's The Garden of Evening Mists (
Myrmidon Books
, of Newcastle upon Tyne), Deborah Levy's Swimming Home
(And Other Stories
, of High Wycombe, Buckinghamshire) and Alison Moore's The Lighthouse (
Salt
, based in Cromer, Norfolk).
Levy had been turned down by several major publishers despite her back catalogue –two novels published by Jonathan Cape and one by Bloomsbury.
Alison Moore, whose debut novel, The Lighthouse, is thought to be a real contender for the Booker (though Hilary Mantel
remains the bookies' favourite
), says independents are not afraid to take a chance with new talent. Staff of small presses work so hard for their authors she's known them to be working at 4am.
Manchester-born Moore's talent was first noticed three years ago by Nicholas Royle, Salt's commissioning editor, a writer, judge of the
Manchester fiction prize
and a creative writing lecturer in Manchester. He was so taken with her short story Static, entered for the 2009 prize, that he asked if she had written anything longer. He said: "I knew as soon as I read Alison's anonymously entered story that hers was a serious talent." The Lighthouse is an unusual, disturbing book that focuses on a trip in Europe by a man called Futh.
When the
Booker shortlist was announced
this month, Sir Peter Stothard, chair of judges, drew particular attention to the journey undertaken by Levy's novel, which tells the story of a group of holidaymakers in the south of France and the strange girl in their midst.
He said Swimming Home's manner of publication – by subscription, friends and supporters rather than traditional publishers who turned it down – "did not actually concern us at the time of judging, but it is, I think, worth noting now".
Full piece at The Guardian