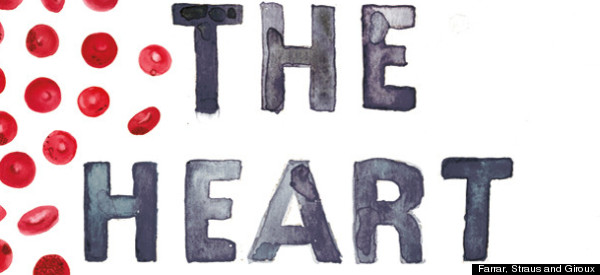 "The Heart Broke In" by James Meek
Farrar, Straus and Giroux, US$28.00
October 2, 2012

What is it about?
It's an epic story of characters addicted to lies and truth, including Ritchie, an aging rocker and chronic cheater, and Bec, his sister who is on a quest to find a malaria vaccine. Though seemingly opposites, neither can escape the bond of family. Meek's agent has called it a "21st-century Anna Karenina."

Why are we talking about it?
Meek's 2005 novel, "The People's Act of Love", was a big success and is now being adapted into a film starring Johnny Depp. Also, The Millions flagged "The Heart Broke In" as a notable fall novel in their "Great Second-Half 2012 Book Preview" piece, so we figured it was worth a look.

Who wrote it?
James Meek was a journalist working for The Guardian until 2005. There, he covered topics such as tax avoidance and the Iraq war. This is his fifth novel, and he has also written two short story collections. "The People's Act of Love" received the Ondaatje Prize and the Scottish Arts Council Book of the Year Award. He grew up in Dundee, Scotland, and now lives in London.

Who will read it?
Fans of British literature, literary fiction and family dramas.

What do the reviewers say?

Click here to read the entire story.